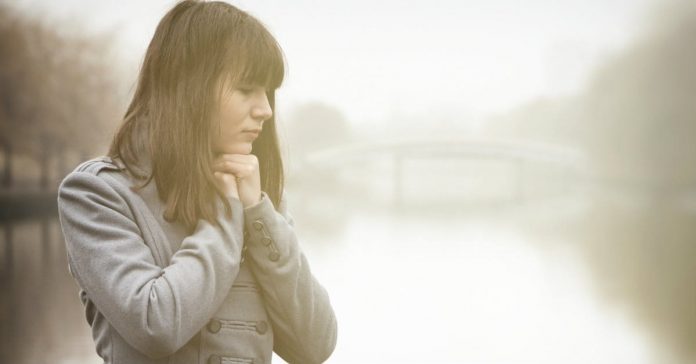 I really apologize for teaching about "calling on angels." I was deceived by New Age teachings and by demons who were posing as angels. Not one person in the Bible calls upon angels. If God wants to send an angel to someone, he will send it.
Calling on angels is dangerous because demons masquerade as angels (2 Corinthians 11:14).
I used to think that calling on angels was correct because it seemed to result in wishes getting granted. Then I noticed that those "granted wish…es" were like desert mirages that would soon disappear. They would also have something wrong with them: the new job would have serious issues; the new "soulmate" would have serious issues; and so forth. These demons give horrible guidance, designed to ruin lives and guide people away from the real Jesus and the Bible.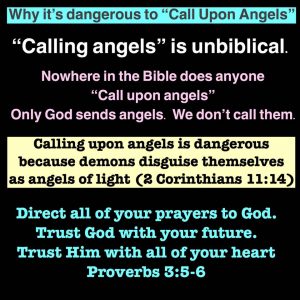 The Bible is filled with stories of angels, but in every one of those stories, the angels were sent by God. People didn't call upon angels in the Bible for a reason: Calling on angels can result in inadvertently calling on demons who are posing as angels.
One of the major reasons why I gravitated toward angels is because I didn't know who God and Jesus were until I read the Bible. I thought that God was an impersonal energy, and I thought that Jesus was "just a man" who was now an "ascended Master." Angels seemed accessible, and I had no idea that I was being deceived by demons and used by them to pass along the deception.
Reading the Bible has helped me to get to know God, the real Jesus (as opposed to the false Christ I used to follow), and the Holy Spirit, so that now I have a personal relationship with the Holy Trinity.
We need to get our theology from the Bible, which is God's inerrant, authoritative, and sufficient Word. If you have been calling upon angels, I would strongly urge you to direct all of your prayers to God and learn more about Him by reading the Bible daily.
One of the big lessons I needed to learn after walking away from the New Age to give my life to Jesus, was how to trust God. I was so dependent upon 'angel cards' to know about my future. I was always trying to control and predict my future through "manifesting." So, I put wallhangings everywhere with Proverbs 3:5 to remind me: Trust in the Lord with all your heart. I also prayed and prayed to learn how to trust God. Studying the Bible daily has been foundational in learning to trust God, as well. He has answered that prayer, hallelujah! I DO trust God now.
If you're just starting out, the Gospel of John and book of Romans are wonderful Bible books to begin with. I personally read the Bible NLT translation when I was first studying the Bible. It's a respected dynamic translation. Now, I read the ESV translation, which is more of a formal translation.
There are free downloadable NLT and ESV Bibles in the app stores. Just stay away from "The Passion Translation," "The Message," and "New World Translation." And avoid "Jesus Calling" completely.